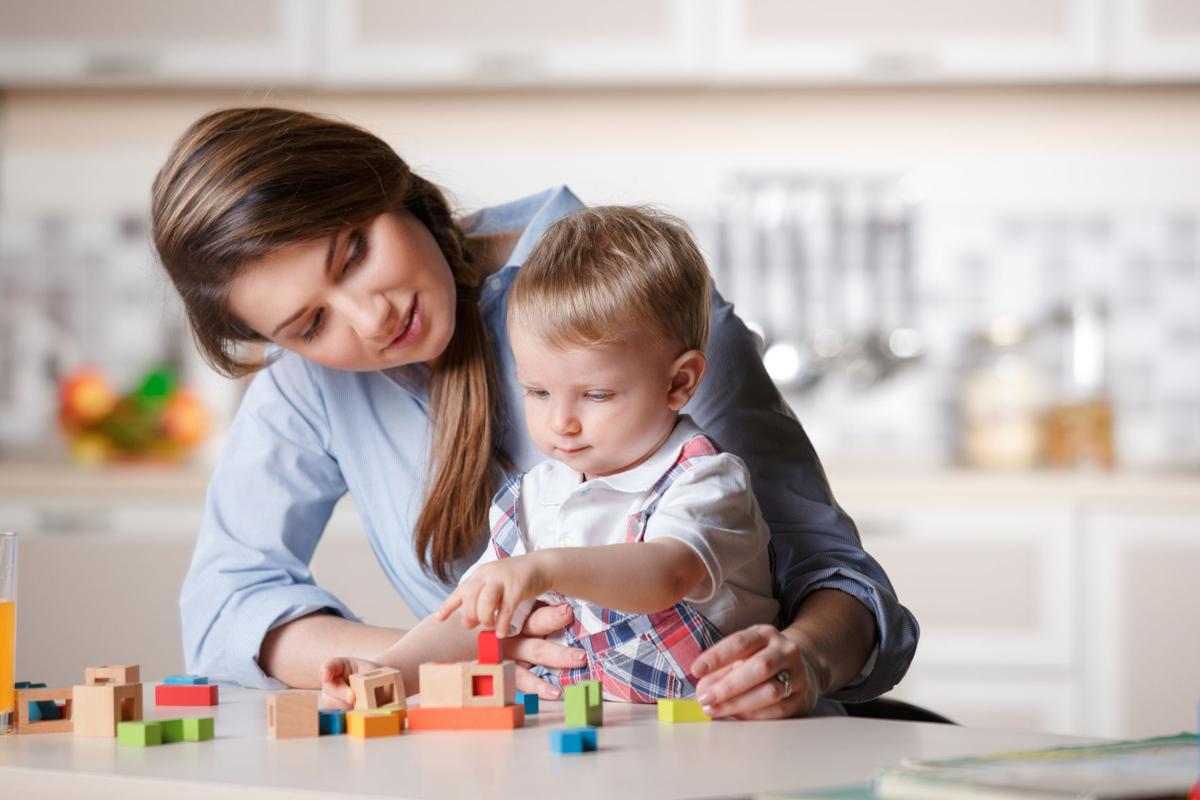 When the profession of a pediatric physical or occupational therapist is brought up many questions may arise. What is a pediatric physical and occupational therapist, what types of conditions do they address, and how do they know if a child is "typically" developing?
While there is a difference between a physical and occupational therapist, there is a large overlap in the pediatric world. Pediatric therapists treat a variety of conditions related to genetic, neurological, and orthopedic issues in children from birth to 18 years of age. They work with children who have specific diagnoses, including but not limited to, children with the following: Down Syndrome, Autism Spectrum Disorder, cerebral palsy, Sensory Processing Disorder, muscular dystrophies, organ transplants, scoliosis, congenital abnormalities, torticollis, positional head deformities and many more. They also work with children who may not have a specific diagnosis, and with children who are not meeting age appropriate developmental milestones, or who are said to have a developmental delay. Children, families, and their support groups work with therapists, who, through play, address areas like strength, balance, flexibility, endurance, sensory integration, visual spatial and body awareness, coordination, social skills, motor planning and control, and meeting motor milestones. Some "bigger picture" goals of a pediatric therapist may be to improve a child's independence, safety, ability to interact with peers, access to their environment, and participate in things they enjoy, such as sports. Children's weekly therapy sessions are important to achieving these goals, however family centered care with an emphasis on education and follow through in the home and community, remain a key component in all pediatric therapies.
One of the ways for pediatric therapists to help children become most successful is to start interventions as early as possible. Upon a child's initial visit a pediatric evaluation will be performed. These evaluations include a variety of tests and measures, and condition specific assessments, to help determine if a child needs therapy. Physical and/or Occupational therapy may be recommended if it is found that there are delays in a child's development, or if there are other therapy related concerns. When looking at developmental motor milestones it is important to remember that there is an age range in which a child should typically meet each skill. For example, your child may have started walking at 11 months, whereas your nephew may not have started walking until 14 months, but both are considered within the normal range of development. It is when children don't meet a certain skill by a certain age that therapists will become concerned and suggest interventions, for example, not showing an interest in walking at 18 months. Below are a few global developmental milestones that outline typical development.
Age: Milestone skill:
0-3 months
• Limbs flexed symmetrical progressing to smooth movement of all
• Holds head and chest up when on stomach
• Uses eyes to follow objects
• Turns head to sounds
• Begins to keep hands in the open position
• Begins to smile at people
4-6 months
• Bings hands together, picks up and shakes toys
• Likes to play with and smile at people
• Pushes down with legs when feet are on hard surface
• Rolls from back to tummy and tummy to back
• Sits with support and begins to sit without
• Responds to name
• Knows familiar faces and can respond to others emotions
7-9 months
• Can get into sitting and sits without support
• Tummy crawls progressing to crawling up on hands and knees
• Pulls to stand and stands when holding on to objects
• Transfers objects from one hand to the other
• Picks up small objects using finger and thumb
• Copies sounds and gestures (plays peek-a-boo)
• Understands no
• Finger feeds and able to hold bottle
10-12 months
• Waves "bye"
• Puts objects into container and removes them from container
• Able to walk while holding onto furniture
• Can walk with 2 hands held progressing to 1 and begins to take independent steps
• Isolates finger and points
• Finds hidden items
• Begins to use items correctly, drinks from cup, brushes hair ect.
• Follows simple directions (pick up the toy)
18 months
• Walks well with arms down, may run
• Pushes and pulls large toys
• Can carry toys while walking
• May walk up steps with help
• Can help undress
• Eats with spoon
• Likes to hand things to others as play
• Plays simple pretend, such as feeding a doll
2 years
• Kicks ball
• Begins to run
• Walks up and down stairs, 2 feet per step
• Throws small ball
• Climbs onto and down from furniture without help
• Makes or copies straight lines and circles
If you have found that your child is not developing according to these milestones and/or have concerns, a therapist can help develop a plan of care that allows your child to be successful in whatever areas they may be struggling. Please discuss concerns with your primary care physician to determine if a therapy referral is needed.
source;http://ravallirepublic.com/