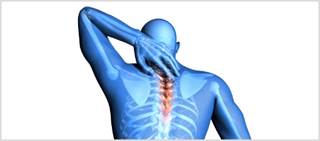 WASHINGTON, DC—At the 2016 ACR/ARHP Annual Meeting, study authors presented data which showed that the majority of patients with ankylosing spondylitis treated with Simponi Aria (golimumab; Janssen) achieved the study's primary endpoint of at least 20% improvement in Assessment in Ankylosing Spondylitis (ASAS20) at Week 16.
Golimumab, an intravenous (IV) anti-tumor necrosis factor (TNF)-alpha monoclonal antibody, was evaluated in the Phase 3 GO-ALIVE Study, a multi-center, randomized, double-blind, placebo-controlled trial designed to assess the safety and efficacy of IV golimumab in adults with active ankylosing spondylitis.
Data showed that 73.3% of patients in the Simponi Aria group obtained at least a 20% improvement in ASAS20 at Week 16 vs. 26.2% of patients in the placebo group (P≤0.001). In addition, all statistically-controlled secondary endpoints were met with statistical significance in the Simponi Aria group vs. placebo at Week 16 (P<0.05).
source;http://www.empr.com/