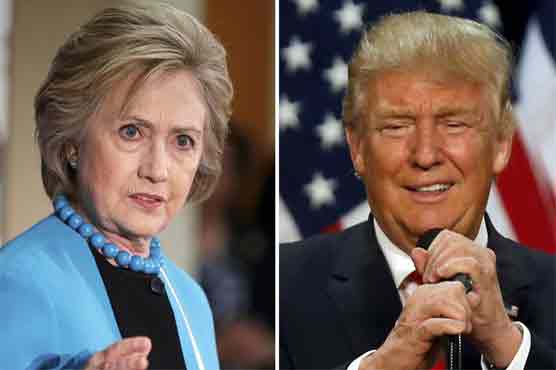 WASHINGTON, Nov 9, 2016 (AFP) – Republican Donald Trump won Indiana, the home state of his running mate Mike Pence, while Hillary Clinton took the northeastern state of Vermont, in the first results of Tuesday s US presidential election, television networks projected.
It was still too early to determine a winner in three of the first six states to close their polls — Republican-leaning South Carolina and Georgia, and the key battleground of Virginia, the networks said.
Those first results give the 70-year-old Republican billionaire an early lead in the count of Electoral Collegevotes — 19 to three for Clinton.
The lead in the running tally toward the magic number of 270 electoral votes needed to win the WhiteHouse — a majority of the 538 up for grabs — was expected to change hands as the evening wore on in the closely contested election.
source;http://dunyanews.tv/